Takanini Feeds Ltd manufactures both meals and pellets for calves, in different protein level formulations to suit calves at different stages of development. Our calf feeds do not contain any palm kernel expeller.
The meal mill at Takanini manufactures MilkSaver – molassed, highly palatable and nutritious meals that calves love to eat. MilkSaver calf meals are available in Grower, a formulation containing 18% protein which is ideal for introducing calves to a grain based feed while they're still drinking milk, and Finisher which includes 16% protein. This lower protein meal is designed for finishing calves that have reached a weight of 70kg or more, and that are grazing on high protein pasture.
Takanini Feeds produces calf pellets at the Mangatawhiri Silos pellet plant – they are a convenient, low wastage and easy to manage alternative to meal. The pellets are available in either 19% Premium pellets, which are a higher protein pellet for calves of all ages, or 15% Finisher pellets – a lower protein pellet suitable for finishing calves once they weigh at least 70kg and have access to graze high protein pasture.
Whether you choose to feed your calves a meal or a pellet is a personal preference as both types of calf feed have been formulated to meet the nutritional needs of growing calves.
For the 2013 calf season, the biggest formulation difference between the two products is that our meals contain more maize than our pellets, which contain more wheat. Kibbled maize makes an attractive palatable meal, while wheat makes a strong pellet which reduces crumbling and wastage.
All the maize we use is grown in the North Island – we buy some direct from local farmers and the rest from companies like PGG Wrightson Seeds. All of our maize for the season is stored by us in our 5500 tonne silo complex at Mangatawhiri, which helps us to maintain a consistent quality level throughout the calf season.
All calf feeds made by Takanini Feeds contain Bovatec® 20CC for the control of Coccidiosis in calves. Coccidiosis is contagious and potentially fatal. Never allow dogs, horses, donkeys or other equids, alpacas, llamas or other camelids access to any Takanini Feeds calf feeds as Bovatec® 20CC may be fatal to these species when ingested.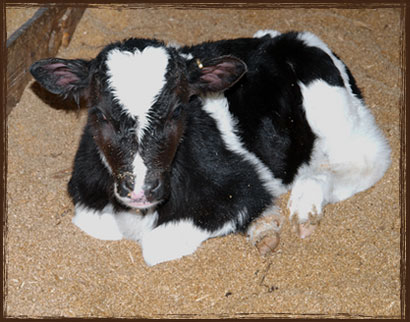 MilkSaver Grower Meal
MilkSaver Grower 18% is the perfect meal to introduce calves to a grain based feed while they're still drinking milk.
Click here for more information
MilkSaver Finisher Meal
A highly palatable, lower protein meal, MilkSaver Finisher 16% meal is designed for finishing calves once they have been weaned.
Click here for more information
19% Premium Pellet
A higher protein pellet designed to encourage rumen development in calves, 19% Premium pellets are suitable to feed to calves of all ages.
Click here for more information
15% Finisher Pellet
15% Finisher pellet is a lower protein calf pellet which is an ideal feed for finishing calves that weigh at least 70kg, when the rumen will be functioning.
Click here for more information